Webinar Participation: How Does It Work?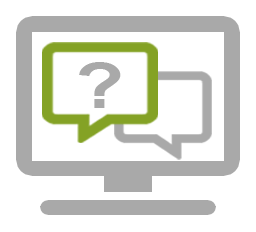 What you need to participate
You will need a PC or MAC with Internet access.
Image and sound (VoIP) are transmitted by Internet.
Participation in the meeting always works when surfing the internet is possible.
All common operating systems (Windows, Mac, Linux) are supported.
After registration for a webinar you will receive a confirmation. A few days before the webinar we will send your access link by mail.
How to Join the Webinar
We use GoToMeeting for our webinars.

Click on the access link you received by email just before the presentation starts.
You can participate by app or browser using Google Chrome or Microsoft Edge Chromium.
Note: The officially no longer supported browsers like Internet Explorer and Edge do not work.

Click on the "I am ready" button to join the meeting.
Please check in advance with this link, if you have all the requirements for participating.
Audio Connection with VoIP
You can follow the webinar acoustically via Voice over IP. Please make sure that a loudspeaker or headset is available or switched on.
You still have questions? Feel free to contact us!