Knowledge as a Valuable Asset
Tasks and processes in companies are becoming increasingly complex, are changing and have to be mastered in ever shorter periods of time. Management and employees must therefore have the appropriate knowledge to cope with these tasks. Knowledge is one of the critical corporate resources for success.

Corporate knowledge management ensures that knowledge is identified, preserved, managed and further developed.
Our concept of knowledge management focuses on:
+ a corporate culture that prioritizes and promotes the development of a knowledge base (tacit and explicit knowledge).

+ organizational actions and rules for building and maintaining a knowledge base (including ordered terminology → metadata).
+ Software supported by syneris
A knowledge base is the collection of all knowledge documents.
A knowledge document is characterized by special qualities:
+ It passes through a creation process with checking, release
and versioning.
+ It is tagged with a sorted set of metadata.
+ It is valid for a longer period of time.
+ This document is the basis for the activities to be implemented by the assigned employee.
+ There is effort or expenses associated with these activities.
+ It is documented how an activity is to be conducted, which decision was made and why.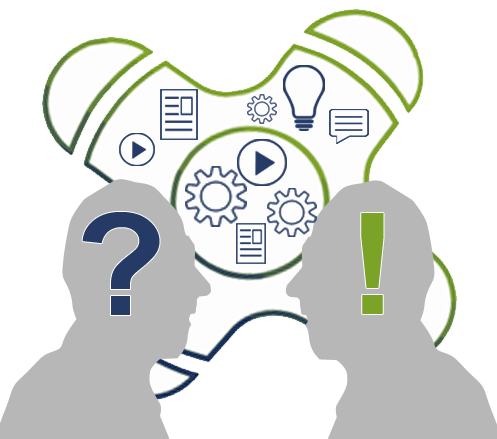 The knowledge base is used to gradually identify and build up corporate knowledge and knowledge available in the company (such as data, information and skills) and to further develop collective knowledge.
syneris has the functionality to build a knowledge base, to systematically establish a company-specific terminology and to manage all the information available in the company.
Modern access techniques for different user groups simplify the search and improve the search results:
+ Searching in different directories
+ Full text search in database fields and in files
+ Faceted search options
+ Autocomplete functionality
+ Consideration of synonyms
+ Multilingualism
We support the development of a knowledge base with software and know-how.