Personal Instruction and Training with syneris
syneris supports the conduction of personal instructions (like safety instructions) from preparation, assignment of the learning content to the written proof of completion.
syneris Processing Matrix
Personal or face to face instructions are created and prepared in syneris. With the help of the syneris processing matrix, individuals or entire departments can be selected for classroom training.
The matrix also provides an overview of the completion status of the assigned content with traffic light function.
By means of a syneris-generated QR code, the manually signed documents are automatically assigned correctly in the system.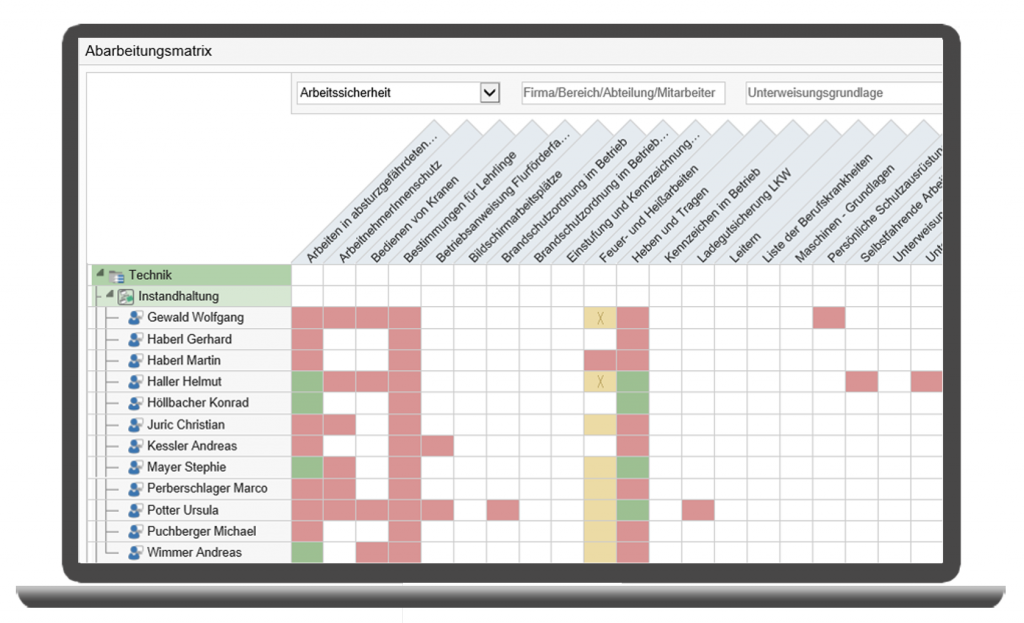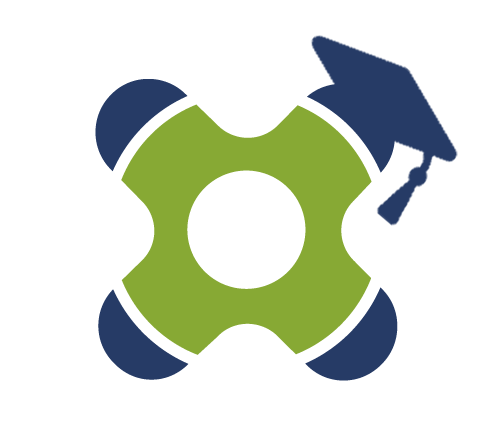 Example Illustration: Instruction Lifting – Carrying
Personal Instruction supported by syneris
Personal instruction on lifting and carrying is planned. Relevant persons can be assigned with the matrix. At the push of a button participants are listed in a training document, a QR code created by syneris is applied.
The responsible employee conducts a face to face instruction and is available for questions. The successful instruction is confirmed by the participants with their signature.
After completing the instruction, the signed document is automatically imported into the system by scanning the QR code and can be stored at any location. Evidence from previous years is archived and is thus available at any time, e.g. for the labour inspectorate, occupational safety and health authority.
Find out
how to manage workplace evaluation with syneris
how to manage work equipment, working materials or hazardous substances with syneris
how to manage accidents with syneris
how the syneris APPs support