Software Supported Contract Management
syneris supports digital contract management. Contract partners, deadlines and schedules as well as relevant documents of all kinds can be captured and managed. All tasks involved in creating, managing, searching and distributing contracts can be handled efficiently.
Manage contracts and Related Information
All contracts and contract types can be managed digitally in syneris. Essential information such as contract type, contract partners, deadlines as well as the structured allocation within the company are defined.

If a contract is relevant in several instances, it can be conveniently linked multiple times. This ensures that all employees always work with the current document. An authorization system controls access rights. Version management ensures access to the current status.
Schedule and Task Planning
syneris monitors contract duration, deadlines as well as (recurring) tasks, measures and inspections. The integrated reminder service notifies when action is required.
Since the complete life cycle of a contract is mapped, the ability to provide information is ensured, legal obligations to provide evidence are fulfilled.
All information assigned to a contract such as tasks, measures, protocols, reports, … is available in the corresponding tabs.
Example of Use
Contracts and all related documents are captured in syneris. Contract type, contract partners, schedules and deadlines are stored, structures, roles are defined. Multiple linking can be done on mouse click.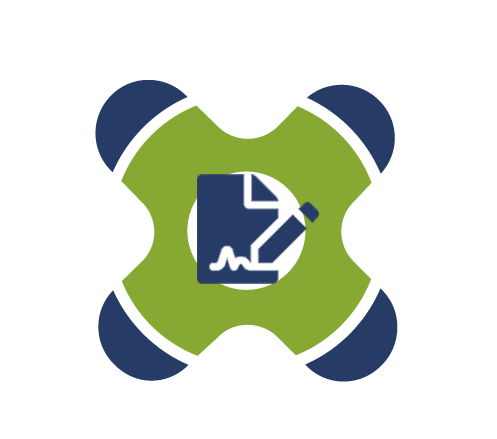 Authorization Permission
Assigned roles control access rights. Thus, the contracts are visible only to selected people. The main contributors are also authorized to edit, while others have read-only access.
Monitoring of Deadlines with Reminder Functionality
syneris monitors contract durations, deadlines as well as (recurring) tasks, measures and checks. Persons responsible are reminded by e-mail. Queries provide information about the current state of affairs (e.g. traffic light function).
The associated documentation (like e-mails, statements, additional agreements, minutes, reports, …) can be seen directly at the contract. Further legal contexts can be noted. If a release according to the multiple-eyes principle is required, the testers and releasers are informed accordingly. The approval or also the rejection (plus explanation) is done right in the system. If desired, automated PDF stamping notes the current status of the document being reviewed.
Electronic Signatures
Various signature options are available: simple electronic signature, advanced electronic signature and qualified electronic signature.
Version Control
Version management allows to create new versions including annotations about changes. Previous versions can be viewed using read-only access.