Keep Up to Date with the TECHNODAT Newsletter
We will inform you on a regular basis about our software solutions and our web presentations.
NOTE: Our newsletters are in German only.
I subscribe to the TECHNODAT newsletter:
Fields marked with * are required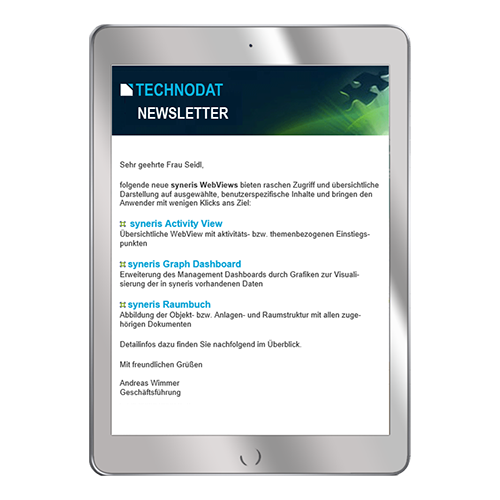 Unsubscribing from the newsletter is possible at any time. Just click the unsubscribe link included in each newsletter issue.
Your email will only be used for sending the newsletter. The data will not be disclosed to third parties.