Checklist-supported inspections with the syneris offline APP
A digital checklist supports when
+ checks or inspections are pending
+ technical standards or regulatory requirements must be met and documented
+ processes are to be optimized.
Mobile syneris checklist supported walk-through APP for many use cases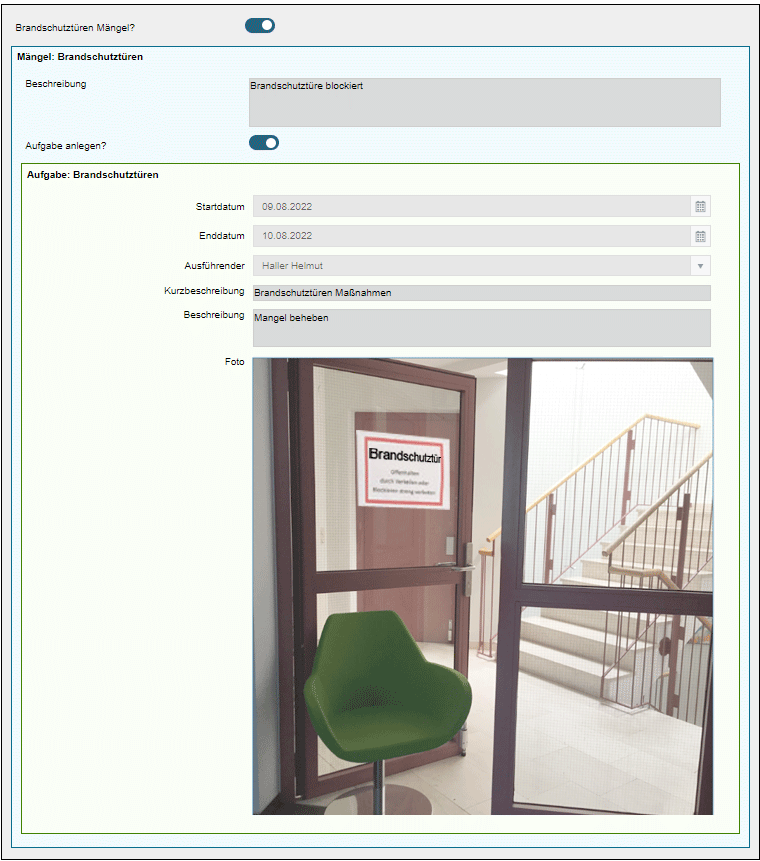 The syneris checklist supported walk-through APP is easy to use, provides fast access to required information regardless of location, and can be adapted to any company structure.
The walk-through APP guides the user step by step through walk-throughs, inspections and audits.

In case of irregularities, remarks, photos and tasks can be added and distributed on the go by a single click.
By means of mail notifications or queries, the to-dos can be accessed and completed.
The entire process is well documented, traceable and verifiable.