Project Management: Planning, Coordination and Documentation
syneris enables structured and consistent management of all project-relevant data and information.
When a project is created, project owners are defined and roles and rights are assigned. If required, data can be transferred from pre-systems. Selected information such as plans, notices,… can be linked to plants or facilities.
Platform for Collaboration across Locations
The automatically created structure ensures that all employees contribute information in a standardized manner. A possible overlap with other areas is possible and desired.

Documents such as technical drawings, legal notices, contracts, mails, any kind of correspondence as well as appointments can be managed.
Employees from any department and location can be integrated. The interaction of project and plant is essential for the technical departments. Investment numbers and cost centers are reconciled with other systems.

Example: Extension of a Factory Hall
The options for projects are numerous. syneris can be setup flexibly regarding structures, designations and processes. The following example provides an overview of a technical project.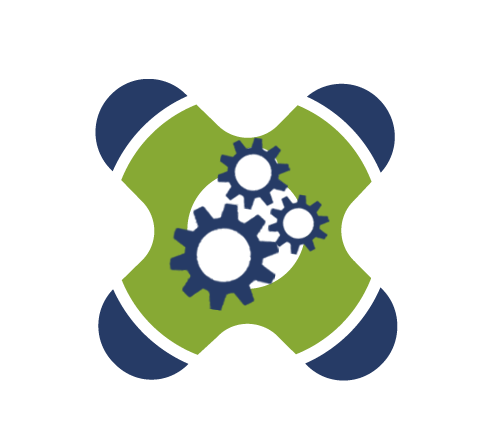 Project factory hall
The S04 plant hall is to be extended. To do this, a new project is created in syneris.
Responsible employees are assigned to the project, their role determines their access rights – some employees are allowed to see and edit everything, others have e.g. only reading rights to selected areas. If required external employees can be provided with selected information. At the start of the project, the project's team members receive a link by mail, which allows them to access and edit project data.
Automatic Structure Generation
A defined folder structure is created automatically as soon as there is content for it. Thus, the folder "MAILS" is displayed only when mails are actually assigned to the project.
Project Handling
During working on the project, other solution areas of syneris can be involved. Official notices can be managed in a fully developed notice management system.
Relevant correspondence can be managed and shared with other project members. Any document can be created, edited, and distributed to selected employees with the possibility of obtaining a read receipt.
AutoCAD linking with syneris
Technical drawings can be viewed, edited and sent for review using the fully-fledged AutoCAD linking. The convenient syneris preview format offers to view or print out plans at any time without an AutoCAD license.
The preview is format-independent. Document formats such as Word, Excel, PowerPoint, mails, photos and even electrical plans can be conveniently displayed.
syneris Version Control
Version control allows the generation of new versions including annotation of changes and read-only access to previous versions.
Investment numbers and cost centers are reconciled with other systems.
syneris monitors dates and deadlines and provides an overview of pending or overdue tasks using traffic light function.
Interdepartmental Processing Options
Due to the cross-departmental approach, selected information like notices, technical drawings, and mails can be linked to a plants as early as the project phase. By simply marking the information as "plant-relevant", the selected information automatically appears on the plant after project completion.