Scheduled Walk-through on Tablet with syneris APP
In the course of plant tours, the syneris walk-through APP can provide ideal support.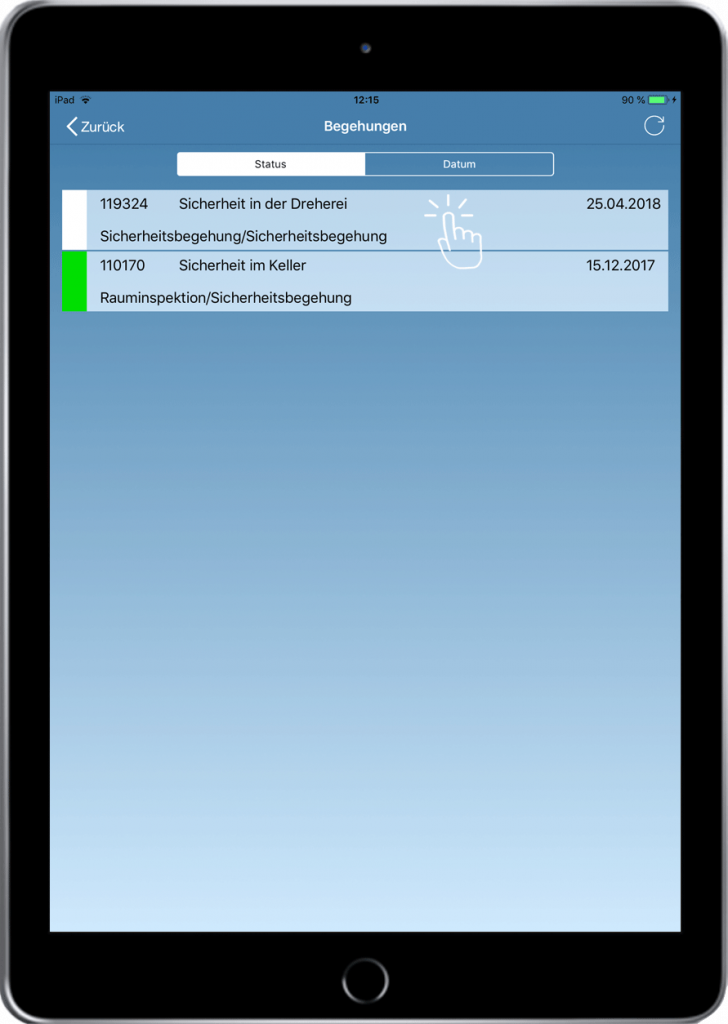 1.

In the syneris main application, data for a planned walk-through is entered.

Before the walk-through, the data is synchronized to the tablet

and then selected by mouse click.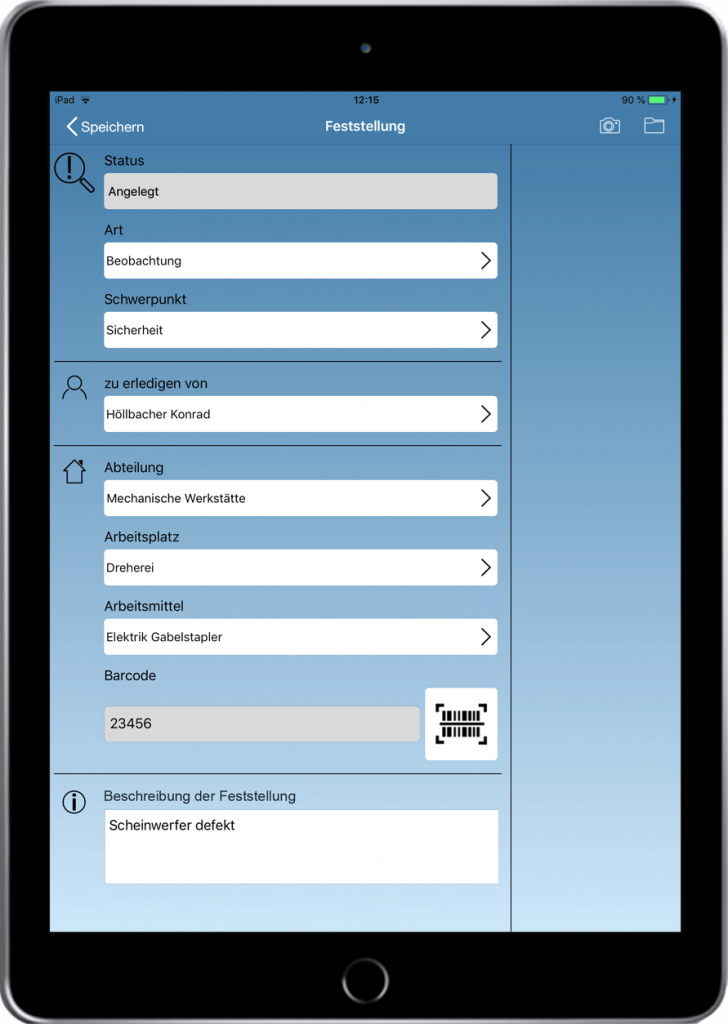 2.

A new finding (e.g. observation or deficiency) is entered.

By scanning the QR code, object or plant data is automatically loaded.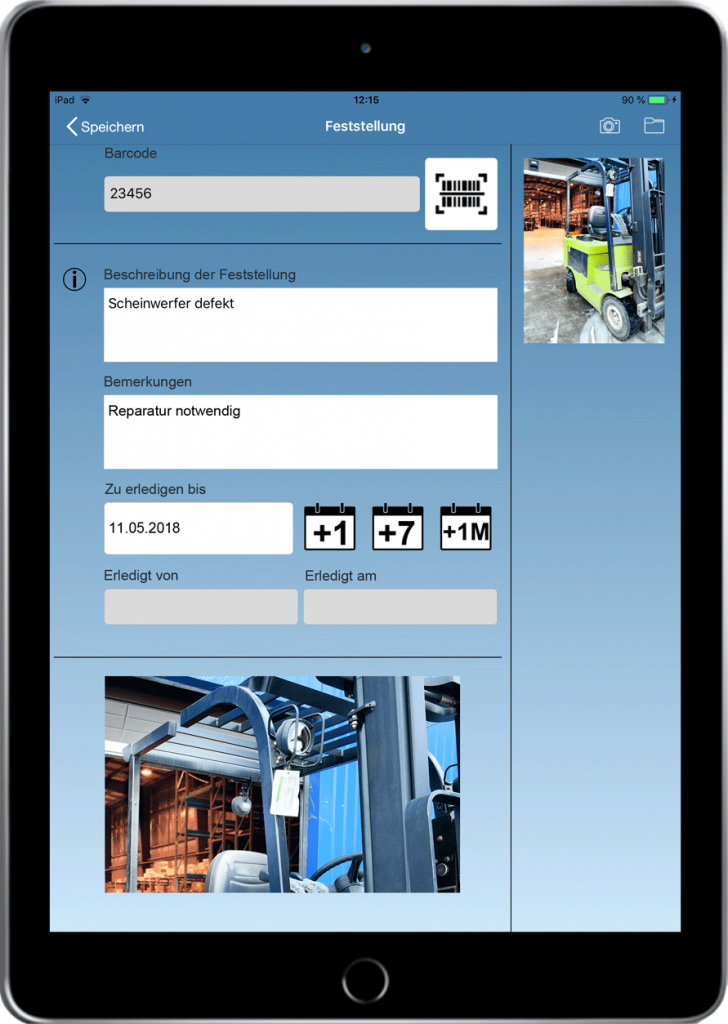 3.

Descriptions, remarks and photos can be added.

A time frame for the inspection duties can be defined.

The walk-through can also be supported by checklists.

4.
After the walk-through, the data is resynchronized into the main syneris application. Tasks or corrective actions created on the tablet are distributed by workflow automatisms.
5.
The mobile check is again conducted with the support of the syneris APP on the tablet.
Scheduled, app-supported walk-through on the tablet