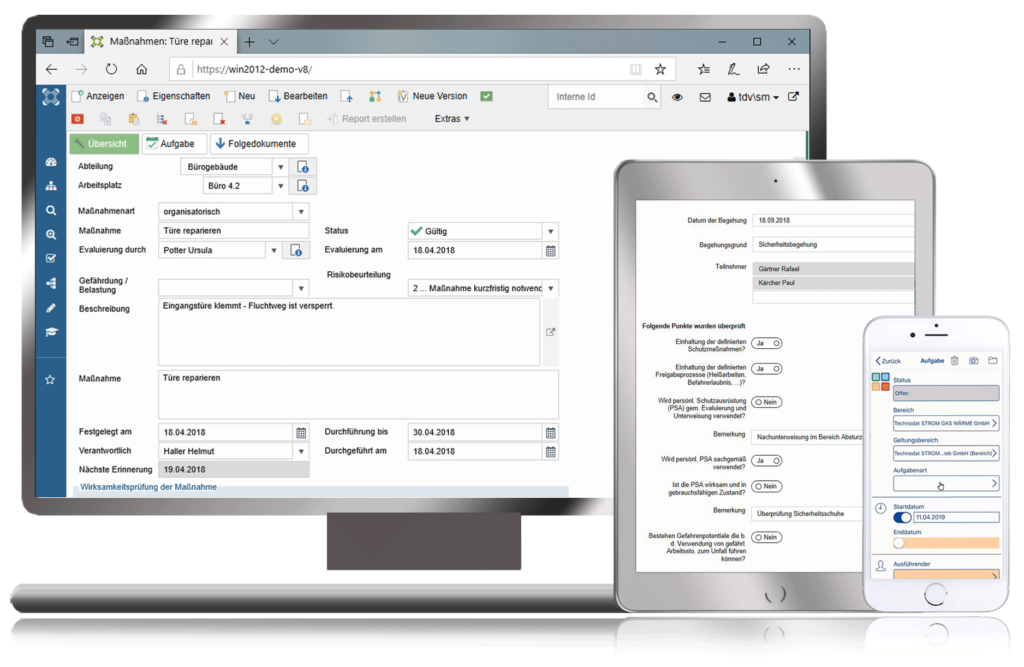 Work anywhere and anytime
with the syneris APPs

The syneris APP solutions enable cross-departmental or cross-location work and support swift mobile data capture and data processing.
Flexible and versatile: syneris APPs
The syneris APPs support in a wide variety of solution areas such as Work Safety, Quality Management, Audit Management, Maintenance Documentation, and more.
They are fully adjustable and versatile for tablet & smartphone use and can be adapted to the customers' requirements.
Depending on the requirements, the syneris APPs are used for planned or spontaneous recording activities:
Recording and completing tasks
Checking of work equipment
Recording deficiencies, removing defects
Capturing ideas and CIP
Recording of near misses, accident data
Audits
Signing with the signature APP
Photo APP: Work stations, work equipment, …
Other inspections, walk throughs
syneris Walk-through APP
The syneris walk-through APP for planned offline evaluation activities enables easy data collection on a tablet or smartphone:
Recording of observations and deficiencies with descriptions & photos and consequently safety and efficacy testing during further control rounds (checklist-supported)
Spontaneous Walk-throughs with the syneris APP
The syneris offline APP for tasks enables swift mobile data collection on smartphone or tablet. Defects that are discovered spontaneously can be corrected immediately, photos can be captured on the go for documentation. Associated tasks or measures can be created, assigned and tracked.
How does the syneris APP support spontaneous data collection?
Checklist-supported walk-through with syneris APP
Inspections and walk-throughs can be easily conducted by using checklists. The user is guided step by step. Defects can be recorded at once and documented with photos subsequently.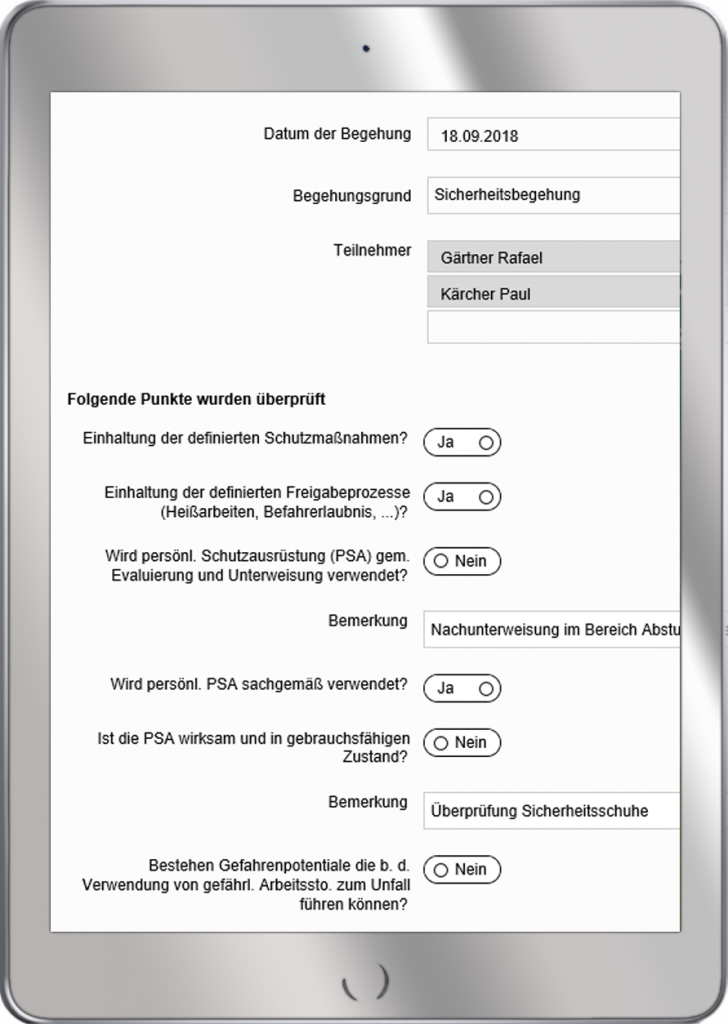 Learn more about
syneris Windows Client
syneris Web Applications